Collection of Websites To Have Fun With Your Photos
Getting a little bored how your photos are presented online? How about injecting some fun and humor into it. You don?t really need to be Photoshop literate to edit and add effects into your photos. There?re some really great sites out there that allows you to add effects to your photo by using their existing effect-templates.
The best part is – most of them are free and output is shown immediately on the fly. Here?s a collection of 25 Sites To Have Fun With Your Photoswe?ve come to know. You know they don?t really have to be your photos 🙂
One of the hottest site with tons of creative backgrounds to play around with. Now comes in 9 different languages.
If you don?t get what you want from PhotoFunia, you reallly need to check out this site.
Create a photo mosaic of your choice for free online.
Choose a photo for the left and right side and start mixing their hairs up.
We?d say, with Photo505, Photofunia and Fun Photo Box, you?ll be buzy for days.
Turn your face photo into yearbook alike black & white old school photo. The service is paused and will be back this Summer.
Make funny photos by embedding your face from the photo to the various templates.
Create different fake magazine covers from your photos.
Powered by Xerox, this service allows you to create your own Wired magazine cover. Customized everything from titles, colors to photos.
Love those celebrities? hair? Wear them instantly and see how you look.
More Ways To Have Fun
Easily create your fake pictures, captions and fake magazines and other funny jokes for you and your friends.
Create multiple interesting effects from your normal photos.
Allows you to upload any photo and create "old photo", "wanted" and "puzzle" effects out of it.
Making use of their face recognition technology, this site offers several fun effects you can play with your photos. Included are Celebrity Morph, Look-alike Meter, Celebrity Collage and Tag Photos.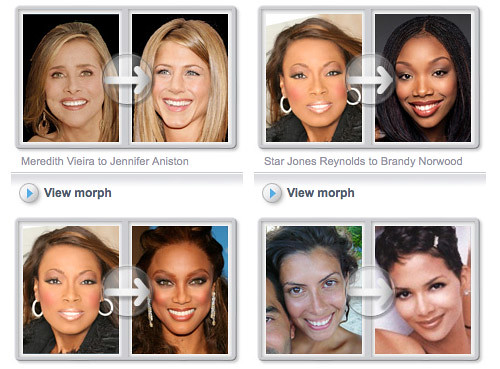 Letter James has nothing to do with photo effects, but instead you allows you to blend texts and words of your choice into their existing templates.
Lots of ways for you to customize your photos and express them wherever you want.
Similar to Fun Photo Box and Photofunia, just different effects.
Make yourself frontpage in 136 different magazine covers.
Get your head into that dollar bill.
One of the simplest way to create HDR photos online.
Add Glitter, Graphics, and Comments to personalize your images, then share with your friends!
Moronize yourself and upload your photo.